Visuals Attraction is an established, dedicated provider of high performance digital planetarium and fulldome and 3D theater solutions across the Middle East.
As the official reseller of, and partner for, Zeiss Planetariums and Powerdome theaters across the Middle East, Visuals Attraction has a solution for all theater sizes and budgets.
Every Falak Immersive Theater features
Complete system flexibility – present and playback a wide range of content. Falak Immersive Theater solutions are compatible with all fulldome and immersive media.
A solution entirely customized to your project requirements.
Custom-designed and fully automated control system.
Powerful uncompressed media management and playback for a digital experience at the very highest resolution, frame rate and bit-depth.
Dome screen, seating, lighting and audio systems built to specification.
The Falak Immersive Theater Solution Package includes a fully customized specification of:
Projectors – Our partnerships with the very best projector manufacturers allows our design and engineering team to specify and procure the optimum display technology for your project.  Choose from a wide range of projector technologies including laser-phosphor, LED, DLP, and 3D from manufacturers including Barco, Christie and Digital Projection.
Servers
Software
Theater Control
Dome Screen
Lighting & Audio
Seating (including motion type), Carpets & Finishes
Exceptional Service & Experience
Which Falak Immersive Theater Solution?
Each Falak Immersive Theater Solution is defined by its display characteristics – every solution offers a powerful, compelling visual experience.
Talk to us about your presentation requirements, your audience, and your objectives, and our experts will recommend the best solution for your needs.
The highest resolution, highest performance display.
High contrast, deep blacks and beautiful color saturation – ideal for astronomy presentation or simulation/visualization solutions.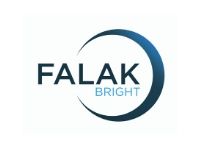 High brightness with stunning colours. Falak Bright is the most versatile of our immersive theater solutions with low cost of ownership and is suitable for presentation of a wide range of content.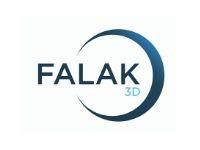 A high brightness, colorful solution with the added feature of full steroscopic 3D. Falak 3D offers a highly immersive experience that is suitable for both domes and flat or curved screens.